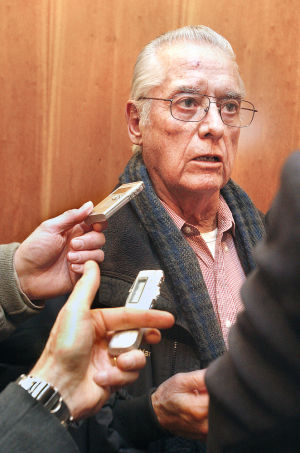 State Rep. Luciano "Lucky" Varela, D-Santa Fe just told me that he's seeking re-election -- which he had said several months ago, but added and said this would be his final term.
"I've been there 28 years," he said. "Serving 30 years would be good."
Assuming he wins, it would be his 15th term in the House representing District 48.
It could be an important term for Varela. He's currently the deputy chairman of the House Appropriations Committee and the current current, Rep. Henry "Kiki" Saavedra, D-Albuquerque isn't seeking re-election. The speaker of the House makes all committee appointments in that chamber.
So far no opponent in either the primary or the general election have emerged.