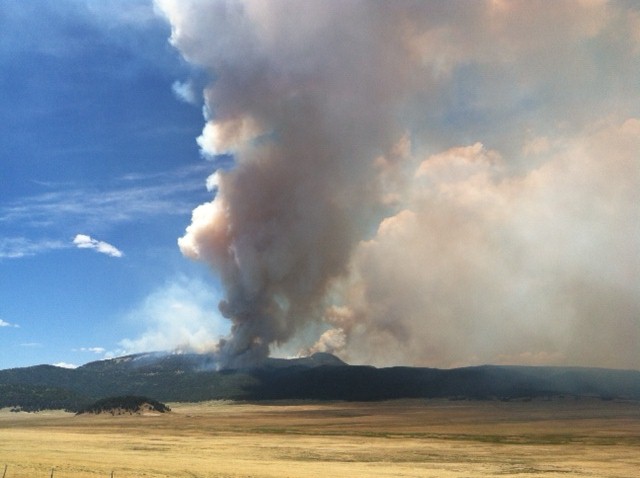 Thompson Ridge a few days ago
Having to evacuate your home because of a forest fire can't be much fun. But the Department of Cultural Affairs is trying to make it a little less dismal by waiving admission fees to
state-run museums and historic sites
for residents who have been evacuated due to the Thompson Ridge and Tres Legunas fires.
"We are opening our doors to those who have been affected by the fires in Northern New Mexico in the hopes that this service will support displaced families and provide an educational and fun diversion from the stresses they are facing," said Cultural Affairs Secretary Veronica Gonzales in a news release.
The participating museums are Museum of International Folk Art and Museum of Indian Arts and Culture on Santa Fe's Museum Hill; the state Museum of Art and Museum of History/Palace of the Governors on the Plaza; New Mexico Museum of Natural History and Science and National Hispanic Cultural Center in Albuquerque; and New Mexico Farm & Ranch Heritage Museum in Las Cruces.
The historic sites are Coronado in Bernalillo; El Camino Real Historic Trail Site, south of Socorro; Lincoln and Fort Stanton in Lincoln County; the Bosque Redondo Memorial at Fort Sumner; Fort Selden in Radium Springs; and Jemez near Jemez Springs — though fire officials are asking travelers to avoid NM Highway 4 between Jemez Springs and Los Alamos because of the Thompson Ridge fire.